Make a Fresh difference in your community! 

How to Donate
If you'd like to donate to the Mustard Seed and want to help provide fresh food this Christmas, please follow the instructions below. All donations marked Columbia #2 will provide fresh food this year.
Mustard Seed will send out charitable donation tax receipts in the first few months of 2023. For your reference:
REGISTERED CHARITY # 11924 6213 RR0001.
Donate Online
You can donate directly at the Mustard Seed website. We've created a short tutorial below to help you navigate the Mustard Seed website and donate through the Tonne of Love program.
Send a cheque with our form
All donations are welcome. Cheques are to be made out to "The Mustard Seed Street Church" with the memo: "Tonne of Love".
Connect with an Odd Fellow
We're happy to come and collect the donation and submit it on your behalf. 
How to Donate through the Mustard Seed Website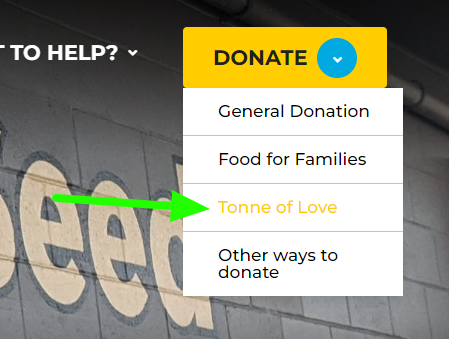 Visist mustardseed.ca and select the Tonne of Love from the navigation menu or click on the Tonne of Love image in the How to Donate Section. Fill out out the form with the donation of your choice. You can also go directly to the form here: https://donate-can.keela.co/tonne-of-love